We selectively partner our programs in order to accelerate timelines and better align resources.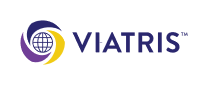 Theravance Biopharma has developed YUPELRI® (revefenacin) inhalation solution, under a strategic collaboration with Viatris. Viatris and Theravance Biopharma co-commercialize the product in the United States.
REV-2021-0087

Theravance Biopharma and Pfizer Inc. have entered into a global license agreement for Theravance Biopharma's preclinical program for skin-selective, locally-acting pan-Janus kinase (JAK) inhibitors.  The compounds in this program are designed to target validated pro-inflammatory pathways and are specifically designed to possess skin-selective activity with minimal systemic exposure.